New location:
1850 Oak Street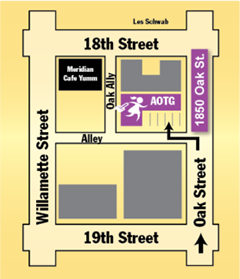 During "tax season":
(Jan 16th – Apr 28th)
Monday 9:00am – 5:00pm
Tuesday 9:00am – 5:00pm
Wednesday 9:00am – 5:00pm
Thursday 9:00am – 5:00pm
Friday 9:00am – 5:00pm 
You are welcome to visit the Appointments tab to schedule a phone, Zoom, or in office appointment with one of our staff.
As an individual taxpayer…
Have you been doing your own taxes, but are intimidated by the new tax laws?

Did you sell a rental property and are unsure how to account for capital gains?

Did you get behind on filing your taxes and need to get caught up on past years?

Is the cost of your tax preparation becoming too high?
As a small business owner… 
Are you starting a new business and need guidance with filing requirements?

Is your business expanding and you are behind on bookkeeping and paperwork?

Are you ready to hire employees and need assistance running payroll?

Is tax time around the corner and you have questions about filing? 
You have come to the right place!  We provide an affordable, friendly environment to help with all of your income tax needs.  We even offer low cost consults to look over existing tax returns and answer questions if you feel you just need a little support. 
We are here to help!  Accountants on the Go specializes in helping businesses of all sizes to handle their bookkeeping, payroll, and overall financial needs. Whatever level of service you require, we are happy to accommodate!
When it comes to tax time, there are multiple ways to submit and complete your tax return.
Please choose the method that works best for you!

 
Here are some of our happy clients!
Click here or on a logo to view a few of our clients, their testimonials, and links to visit their web page.
"Kim and her team are easy to work with and extremely adaptable. With our previous payroll provider, we often felt pressured to conform to their specifications, rather than adapting to ours. The Accountants on the Go team listened to what we needed and offered to develop a system that fit our unique situation. They are always available when we have questions, and consistently work to make our systems more efficient. Their thoughtful and cooperative approach inspired us to bring them on board to support all of our bookkeeping needs!"
"Kim is a gem! She has been helping us with our bookkeeping and tax returns for our winery since inception. I really like doing the bookkeeping myself, but needed help getting the systems set up. I bring my laptop to Kim's office every few months and she keeps us on track and makes sure everything is correctly accounted for. Winery accounting is a totally different type of accounting, and Kim takes the time to explain it to us in layperson terms. We couldn't do it without her!"
"I've been working with Accountants on the Go for 3 years. The whole team is very helpful and professional, and always has time to answer my questions. I highly recommend them for both business and personal accounting needs."
"For me, yearly tax time was frightening….not due to paying, but because of the overall computations involved. Then I  found Accountants on the Go! Kim keeps up with the yearly changes and rules, and she is very conscientious about the details. Even with multiple sources of income and the various forms to fill out, I completely trust her to keep everything smooth and efficient. When the IRS made a mistake, Kim took care of it at no extra charge or inconvenience to me… and saved me extra money that I would have just paid to get them off my back! After 4 tax seasons with Accountants on the Go I no longer dread the month of April. I think of Kim as my tax therapist!"
"As a new business owner of a large company I was very unsure of how I was going to be successful managing our books, enter Accountants On The Go!! Kim and Amanda have not only managed to help me ensure that our bookkeeping is exact, down to the penny but have also taken the time to educate me along the way, thus making me a smarter, more aware owner in regards to my finances. I really find value in my monthly meeting with Kim to discuss the prior months books and having some time to discuss questions and concerns one on one. A great value with a personal touch!"
"Accountants on the Go has been an instrumental part of our new business. After our original bookkeepers didn't work out, AOTG was there to clean up the mess and has continued to give us great support, communication and effective financial tracking ever since. We appreciate the open dialogue and willingness to change gears when it comes to some of the special requirements and complexity of our industry. Thanks AOTG! "
"Melissa and the Accountants on the Go team have been fabulous. As a small business, it is comforting to know our books are routinely in good order."
"Working with Accountants on the Go has been a efficient and friendly experience. Kim helped me set up a new business in Quickbooks and Melissa has helped with payroll questions. They are quick to respond to questions I have and I feel very supported by the team at Accountants on the Go. I highly recommend any small business in need of accounting or payroll services to look to this company for affordable, friendly service."
"Kim Johnson and Accountants on the Go have helped my company with my payroll, taxes and many tax questions. I have been so happy to work with such a professional group of people. I have gladly referred many people to Accountants on the Go. Kim Johnson and her staff come with my highest recomendation! Thank you Kimmy!"
"I switched from working with a large corporate accounting firm almost 2yrs ago, and have found that working with Kim and her team has not only been such an amazing experience; I get the information I need fast, advice to keep my business growing, and reminders to keep me on schedule throughout the year. I have and will continue to recommend Accountants on the Go! "
"Accountants on the Go has brought EFJ's accounting out of the dark ages into the light. We now have the accounting needed to write successful grant proposals!"
"Accountants on the Go has been handling our payroll needs superbly for a couple of years. They are always professional and prompt, and I'm so pleased that I never need to worry about payroll – they just make it work! They're also very responsive to any questions I may have. I recommend them highly."
"I am so glad I found Kim and Accountants On The Go. Kim is nothing short of wonderful. I love having the ability to use as few or as many of her services as I need, I love how quick her mind is, and I love how fast she is at answering emails and questions. She will continue to be indispensable to me as my business grows. Thanks to Kim and Accountants On The Go!"
"I first engaged Accountants-on-the-Go in 2017 as a payroll service. I was so pleased with the service, that I expanded the representation in 2018 to include my corporate and personal tax returns. What I like about this group is their quality of service, responsiveness and reasonable fee structure. I would recommend Accountants-on-the-Go to any small business, from start-ups to mature companies."
"For professional, efficient and personable tax prep and booking Accounts-on-the-Go is the business you want for your home and business."
"Kim has been a great resource for me throughout my journey of starting a new business. I am a clinician who had no idea where to begin and I was lucky enough to find Accountants On The Go. Kim was willing to meet with me and made the process so simple. She showed me what to do to get started and did this all out of the goodness of her heart! She is amazing and I recommend her to every person I meet. Thank you Accountants on The Go for helping me start my dream!"
"Working with Accounts on the Go has been such a blessing! Kim provided us with guidance to help us set up our books, track our accounts correctly and consider the best options for setting up our business in general. It feels wonderful to know that things are set up correctly, and that there is help available if and when needed."
"The accountants at AOTG have made my life much easier – Kim especially helped clean up a few tax messes from prior years and I am forever indebted to her for being a financial translator to my more people-oriented brain. Many thanks."
"Working with Kim and Accountants on the Go is hands down the BEST tax prep relationship we've had. They ask the right questions, give us up to date guidance, and keep us on track. As creatives, this is invaluable!"