New location:
1850 Oak Street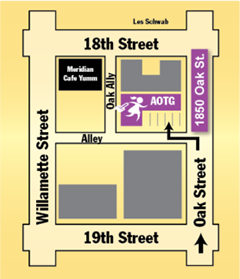 We have a fantastic team that can complete your tax return in the way that works best for you. If you prefer to hand everything over to us we can do all of the number crunching and complete all of the necessary forms.
Or if you would prefer a more collaborative approach, our team can work with you to gather information and complete your return together. 
Either way, we will always set aside time to talk about your return in detail. We will do our best to help you understand everything on your return before it is filed.  
And we are always happy to help you plan ahead by providing tips and suggestions to save you money on next year's return.
Drop off tax documents – there is a secure drop slot on the north side of our building.
Secure file upload – scan and upload documents using the secure file upload form below.
Tax Organizer – New Client
Here is the link to the "Tax Organizer – New Client"  fillable PDF form.
Please note: Once the fillable form is completed and submitted by you, we will review the document and you will receive a copy for your records.
If you choose to download the file and fill it out offline, you can upload the document to us or place it in our drop box on the north side of our office.
The below rates are simple estimates for various types of returns – exact prices are determined by the complexity of the actual tax return.
Please call our office for a free initial consultation so that we may provide a more accurate quote based on your individual tax situation.
Price per Form

Pricing

Sample Price Ranges

Pricing

Form 1040

(Federal)

$85.00

Easy (

Form

1040, OR40)

$100.00

Schedule A

(Itemized

Deductions)

$35.00

Standard (

Form

1040, Sched A, OR)

$150.00

Schedule B

(Interest &

Ordinary

Dividends)

$15.00

Plus (

Form

1040, Sched A & B, OR40)

$165.00

Schedule C

(

Profit & Loss from

Business)

$75.00

Small

Business (

Form

1040, Sched C, OR40)

$200.00-300.00

Schedule D

(Capital Gains &

Losses)

$35.00

Capital

Gains (

Form

1040, Sched D, OR40)

$160.00-220.00

Schedule E

(Supplemental Income &

Loss)

$55.00

Rental (

Form

1040, Sched E, OR40)

$180.00-230.00

Form 40

(Oregon)

$45.00

S

Corporation (

Form

1120S, OR

20S)

$375.00-575.00

OR

Schedule A

(Oregon)

$15.00

Partnership (

Form

1065,

OR

65)

$375.00-575.00